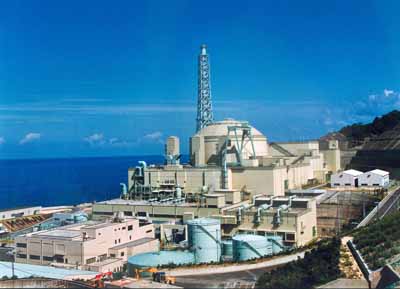 Three hundred miles southwest of Fukushima, at a nuclear reactor perched on the slopes of this rustic peninsula,
engineers are engaged in another precarious struggle
.
Monju is 60 miles from Kyoto, a city of 1.5 million people.
The Monju prototype fast-breeder reactor — a long-troubled national project — has been in a precarious state of shutdown since a 3.3-ton device crashed into the reactor's inner vessel, cutting off access to the plutonium and uranium fuel rods at its core.
Engineers have tried repeatedly since the accident last August to recover the device, which appears to have gotten stuck. They will make another attempt as early as next week.
But critics warn that the recovery process is fraught with dangers because the plant uses large quantities of liquid sodium, a highly flammable substance, to cool the nuclear fuel.
The Monju reactor, which forms the cornerstone of a national project by resource-poor Japan to reuse and eventually produce nuclear fuel, shows the tensions between the scale of Japan's nuclear ambitions and the risks.