Saturday, April 30, 2011
the apple don't fall too far from the tree:
Friday, April 29, 2011
as the White House Secretary of Defense.
In lieu of this upcoming changing of the guard,
and the promise of copious amounts of CIA/White House phi'landering
amongst domestic & foreign affairs abroad,
I present a gift offering:
KRS-One, Zach de la Rocha, & the Last Emperor -
CIA (Criminals in Action)
This voice shatters the calm of the day like an alarm
so wake up bright anew; and take up arms
'cause more is necessary than vocabulary war
'cause the toxic rock import's hitting on your door
C.I.A. I'll see you later; 'cause your time is coming soon
I'll flip the shit like Pacino in a Dark Dog Day Afternoon
Attica! Attica!, drug agents you bring your statica
my alphabet will slash & then can flip you automatica, dramatic;
like Ali Shaheed Mohammed brought the vibe
I'll bring the sun at red dawn upon the thoughts that Frantz Fanon
so stand at attention devil dirch;
you'll never survive choosing sides against the wretched of the earth
The infiltrator
child intoxicator
people incarcerator
liberation movement annhilator
We got you clocked pushing rocks and it failed
we got brothers trooping subways like the Ho Chi Ming trail
we got the truth daddy, Last Emperor, KRSin' history's manifestin'
tomorrow's next lesson.
(chorus)
You claim I'm selling' crack; but you be doing that (2X)
You know the cops they got a network for the toxic rock!
You claim I'm selling' crack; but you be doing that
so get that flashlight outta my face!
You claim I'm selling' crack; but you be doing that
The Last Emperor, KRS-ONE & big Zack
(Last Emperor)
As free market, capitalism & technology expands
the third world's fertile soil becomes a dessert wasteland
so it takes fans to demand the government provide answers
when Lady Liberty has me bewitched like Samantha,
and poverty is one of the most malignant forms of cancer
to all my black magic romancers & acid rain dancers,
develop close ties like Jerry Seinfeld & George Costanza
we fear no man & throw jams that attack Counter Intelligence Programs
exiting like the epic adventures of Conan,
I colonize minds like Zaire by the Belgians
now what hell is the problem with this system & what it sells us
I break the aincient ... billets like Wycleff did the zealots
I saw an iron curtain called Hip-Hop and got it opened like Boris Yeltsen
whirlwinds, tornadoes & the rain forest if you say so,
KRS & the last Emperor roll like the Green Hornet & Kato
Zack De La Rocha brings the enraged flow;
but all three drop science & become the most powerful alliance since N.A.T.O.
(KRS-One)
Need I say the C.I.A. be criminals in action
cocaine,crack unpackin' high surveillance trackin',
prominent blacks & whites giving orders for mass slaughters
I want all my daughters to be like Maxine Waters
when they flooded the streets with crack/cocaine I was like Noah
now they lower 'cause the whole Cold War is over
Communism fell to the dollars you were grabbin &
all the assault & battering; in the name of Intelligence gathering?
Now it's calm & you're battling a losing fight
I chose the mic to recite, ignite light in the night, aiiight
we should beat em President Clinton should delete 'em
It's not hard the CIA simply has no more job
oh my Goddess mother you can fix this
we rock over mixes not 666's
yo this is the message to all that can hear it
if you got secret information now's the time to share it
call your Congress woman, your Senator, your Mayor
It's time for all the scholars to unite with all the playas
rearrange & see times are definetely changing G.
they used to tap the phone now they're tapping while you're paging me
it's crazy B. yet it's plain to see who's the enemy who's left?
the NRA, the ATF, the AMA, ok, ok, it's all irrelevant
'cause in the new millenium; there'll be no Central Intelligence.
Today I finished up the audiobook version of
Ron Paul
's newest book:
With the 2012 elections around the corner,
I was truly a fan & psyched to hear the Congressman & Presidential hopeful was releasing another book.
This one rang in around 8 hours covering 50 various topics (in alphabetical order)
to give the reader (or in my case listener) excellent insight into the willful patriots views & mindset.
Things like this should be mandatory for all candidates,
so voters can familiarize themselves with their elected representatives,
though unlike the other "poll-iticians", Ron Paul truly believes in what he says,
this is evidenced by his Congressional voting track record.
As expected the man is just too good to be true, & its hard to disagree with him on much.
A great read for anyone trying to get a better idea of where he stands on issues which truly matter,
or fans of the Libertarian looking to brush up on his viewpoints.
For the novice who agrees with many of his stances, the book presents great cannon fodder,
or talking points for one to exchange at the water bubbler with other patriots or the misinformed alike.
01-Introduction
02-Abortion
03-Assassination
04-Austrian Economics
05-Bipartisanship
06-Business Cycle
07-Campaign Finance Reform
08-Capital Punishment
09-CIA
10-Civil Disobedience
11-Conscription
12-Demagogues
13-Democracy
14-Discrimination
15-Education
16-Empire
17-Envy
18-Evolution vs Creation
19-Executive Power
20-Foreign Aid
21-Four Freedoms
22-Global Warming
23-Gun Control
24-Hate Crimes
25-Immigration
26-Insurance
27-Keynesianism
28-Lobbying
29-Marriage
30-Medical Care
31-Monetary Policy
32-Moral Hazard
33-Morality in Government
34-Noble Lie
35-Patriotism
36-Political Correctness
37-Prohibition
38-Public Land
39-Racism
40-Religion and Liberty
41-Security
42-Slavery
43-States' Rights
44-Statistics
45-Surveillance
46-Taxes
47-Terrorism
48-Torture
49-Trade Policies
50-Unions
51-Zionism
52-Afterword
53-Appendix-Ten Principles of a Free Society
Censored by the Huffington Post: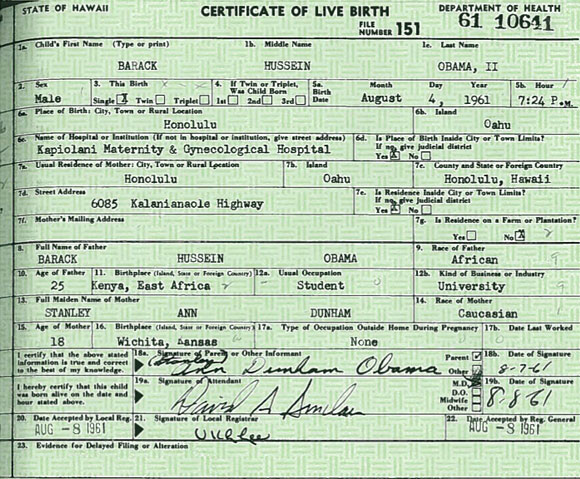 when they brought a copy job to the forefront as their proof.
"No person except a natural born citizen, or a citizen of the United States, at the time of the adoption of this Constitution, shall be eligible to the office of President; neither shall any person be eligible to that office who shall not have attained to the age of thirty five years, and been fourteen Years a resident within the United States."
once he became a citizen of Indonesia he wasn't allowed to hold duel citizenship,
and had to give up his American citizenship, and there's no record of him ever obtaining it again.
Not only do those paying attention have doubts as to the legitimacy,
Despite all the evidence, it's still all fun & games with Barack, as he pronounced:
but the
nuclear football
in control of over 1500 nukes in the hands of an impostor,
risking the jeopardy of the entire world....?!?
If he's truly an illegal citizen, everything with his signature
(Barry Soetoro being his true identity regardless since he changed his name once adopted by stepfather Lolo Soetoro) is null & void.
This would also explain why the Obama who ran for president
is the polar opposite of the one we currently have in office.
Explainable under the premise that he has been blackmailed by the issue and is truly a puppet.
regarding his so-called fathers information:
- is the fact that it says he's African,
which in 1961 was commonly referred to as black, colored, or Negro.
- And the fact that it says his father was from Kenya,
- there's no official seal
- the address given: 6085 Kalanianaole Highway when viewed in Google Maps street view
I believe this has and always will be a real issue,
though believe ages will pass before it concludes.
Regardless of if the conundrum ever gets resolved,
it's my opinion that either this was a handoff by Donald Trump to the president,
so Trump would cry "Birther" & Obama would gather sympathy after showing the document,
or Trumps simply being set up to steal votes from Ron Paul
as evidenced by his blatant party flip-flopping.
"Birthers" have been pointing this issue out for some time now,
and out of nowhere Trump is a Republican using this ordeal to get attention,
This all came conveniently at a time when
most states are trying to pass a bill
where it would be mandatory for every presidential hopeful to document their identity before running for office,
which is understandable considering.
Thursday, April 28, 2011
and declares himself a "citizen of the universe".
This is another example of propaganda through fiction